Camellia Assembly #108, IORG
Welcome to Camellia Assembly #108, International Order of the Rainbow for Girls. We are located in Sacramento, California. We meet on the 1st and 3rd Mondays of the month at 7pm. Our assembly calls the Sacramento Scottish Rite Temple on ____ Street.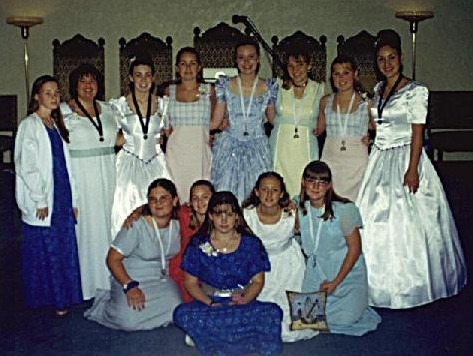 Camellia Family Portrait
Camellia Assembly's officers for the Summer term of 2000 pose for family portrait.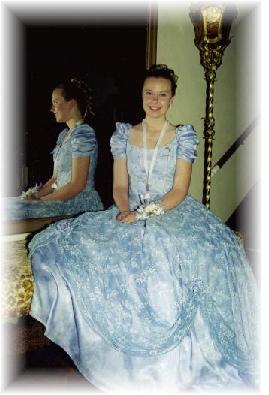 Our Worthy Advisor
Camellia Assembly's new Worthy Advisor chose to have the assembly's installation at the Eastern Star Temple. The Eastern Star Temple is the only Eastern Star Temple still in existance this side of the Mississippi! Our W.A. is just picture perfect!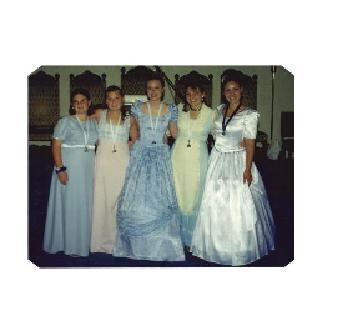 The BIG 5
The future Worthy Advisors donate time out of their busy schedules for quick pose. These girls will help to keep the members of Camellia Assembly just as busy during this Summer term.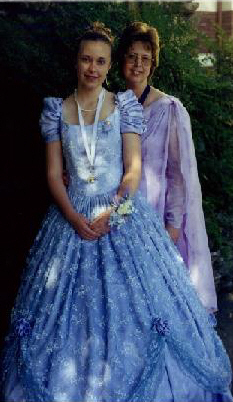 Mom and Me